In Memory of
Visitation
---
Service
Memorial Service to be held in Tottenham, Ontario in the summer of 2018.
---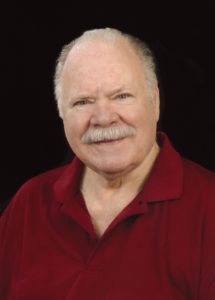 Edward Alexander Smith "Alex", born June 25, 1945, died November 24, 2017 surrounded by his loving family. Alex is survived by wife Rhondda, sons: Owen (Amy), Shane (Leeora), Brent (Brittany); granddaughter Shoshana; sister Bonny (Ian), brother Doug. Lovingly remembered by his sisters-in-law Marla (Ben), Dalyce (Norman), Nadine (Henri), nieces Jennifer, Karen (Jake), nephews Glavin (Celina), Spencer, and great nephew Cooper; predeceased by his beloved nephew Paul.
Son of Gordon A. and Tammy Smith, raised in Orillia, Ontario, Alex was a marina manager and scuba diving instructor before he began a diverse flying career as a bush pilot, airline captain, and in corporate aviation, retiring in Halifax Nova Scotia as Director of Flight Operations & chief pilot for Sobeys.
He was a longtime Mason, active in the Dartmouth Lions Club and with 18 Dartmouth Royal Canadian Air Cadet Squadron. He had a passion for teaching and sharing his extensive knowledge and experience of aviation and business. Alex had a great sense of humour and a big laugh. He enjoyed spending time with family and friends, traveling, and telling flying stories. He lived a full and complete life and leaves this world with no regrets.
If you wish to share memories or stories of Alex they can be sent to AlexSmithMemorial@gmail.com.  This address can also be used to ask for information about the memorial service to be held in Tottenham, Ontario in the summer of 2018.
Arrangements entrusted to Rod Abrams Funeral Home, Tottenham. www.RodAbramsFuneralHome.com
Print Obituary & Condolences