In Memory of
Visitation
---
Service
Following Pandemic protocols on gathering size, a private Family Memorial will be held on Saturday November 28, 2020. A public Memorial Mass of Christian Burial will be scheduled at a time when we can once again gather in larger groups. Please check back regularily as details become available.
---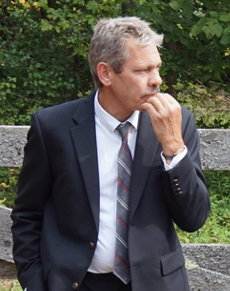 Leo Gerard Eagan
November 24, 1961- November 18, 2020
Suddenly in his home in St. Catharines, Leo Gerard Eagan is survived by his beloved partner Maureen Sheehan and siblings Vincent (Kelly), Jim (Nancy), Rick (Christine), Charles (Robynne), Margaret, Thomas (Jodie), step brothers Malachy Griffin (Emily) and Ciaran Griffin (Joanne). Treasured uncle, remembered with love by nieces and nephews Beth, Allison, Laura, Michael, Christopher, Jennifer, god-daughter Kiersten, Ben, Bailey, Meagan, Stephanie, Jessica, Rebecca, Vincent and Nicholas.
Will be sadly missed by stepmother Bernie Eagan, Tottenham ON, Uncle Peter Hannam of Guelph, ON, Aunt Teresa Hannam of Guelph,ON, Aunt Marlene Eagan of Ottawa, ON, Aunt Mary Eagan of Chilliwack, BC, Aunt Valerie and Uncle Neil McCorkindale of Owen Sound, as well as many cousins and their families, and friends in Tottenham, Toronto, Acton, Guelph, Fort Frances, Seattle, Ottawa and St. Catharines.
Predeceased by his parents Vincent Ambrose Eagan and Evelyn Marguerite Eagan, brother Eddie and uncles and aunts: the late Charlie (Marlene), the late Gerry (the late Anne), the late John, the late Ed (Mary), and the late Rita Eagan Fitzgerald (the late Ed), the late Maurice Patrick Eagan (the late Phyllis), the late Richard (Dick) Hannam (Teresa), the late Sandra Hannam (Peter).
Leo was a skilled tradesman and man of many talents capable of tearing things down and building people up. Leo showed up for people with unparalleled compassion, generosity, and entertaining wit. He will be fondly remembered for his loyal friendship, devotion to family, brilliant humour and big heart. Not afraid of hard work, Leo was always willing to help, and like his Uncle Gerry before him, was an even better worker if you did what he said. When not working, Leo and Maureen shared a love of nature, spending many weekends hiking, camping and exploring. Ever playful and daring, Leo often brought the party.
A man of great courage, Leo confronted fears and challenges head-on, be it by jumping from a plane to quell a fear of heights or going back to school in his 50s. Conquering challenges, Leo reinvented himself in his fifth decade in ways that allowed his best qualities to shine: the dependable brother, uncle, companion, colleague and friend. He was grateful, acknowledging the compassion and strength in others and their roles in his life.
A graduate and valedictorian of Niagara College Civil Engineering Technician class of 2017, and student of Banting Memorial High, Leo became a well-respected carpenter with IntegriMark Contracting and most recently a member of The Laborer's International Union of North America LiUNA local 837.
A legend in his own right, we are devastated by his loss. Leo will live on in our hearts and as a central character in Eagan lore.
Following Pandemic protocols on gathering size, a private Family Memorial will be held on Saturday November 28, 2020 at Rod Abrams Funeral Home Tottenham. The family service will be posted to the Rod Abrams Funeral Home Facebook page the following day for all to watch at their convenience. Please click here to be taken to the Facebook page video.
In the wake of the COVID-19 pandemic, a public Memorial Mass of Christian Burial will be planned for the coming months. Leo's family invites friends and loved ones to watch this website for information regarding a future date and time when we can come together to celebrate.
Everyone is encouraged to show support of Leo and his family by leaving tributes and condolences at www.RodAbramsFuneralHome.com. Memorial donations can be directed to Wayside House, St. Catharines (50 Queenston St., St. Catharines, Ontario, L2R 2Y9) or The Heart and Stroke Foundation of Canada.
Print Obituary & Condolences