---
Rod Abrams Funeral Home Ltd. offers a wide choice of services, which will be individually tailored to meet your needs. We gladly welcome any questions or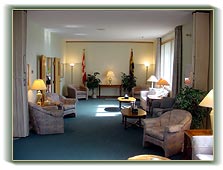 concerns you may have regarding these services. Please feel free to contact us directly or use our convenient online request form for additional information.
Our services include:
Preplanning
Prepayment options
Traditional Funeral Services (Burial, Cremation, or Entombment)
Memorial Services
Graveside Services
Cremation Alternatives
Immediate Burials
Urns, Monuments, Vaults
Infant Services
Removal, Transfer and Shipping of the deceased
We understand the value of our services and the importance of personalization. Because details are so very important to the families we serve, we have created a variety of unique ways to add special touches and memories for your loved one including:
Custom Memorial Folders
Floral Arrangements
Service Arrangements
Music Arrangements
Customized Prayer Cards
Customized Stationary
Memorial Picture Boards
Personal Video Tributes

Our friendly and knowledgeable staff are pleased to guide you through all your options and choices to help you make an informed decision to meet your individual needs, whether it be on an at-need basis or through pre-planning.