In Memory of
Visitation
---
Service
---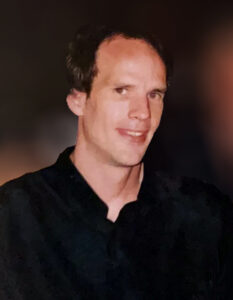 Tipping: Matthew D.
Matthew Douglas Tipping, 55, of Tottenham, Ontario, passed away on October 31st,
2020, after an ATV accident. Matthew was the beloved son of the late Marguerite and
Paul Tipping. He is also predeceased by his sister, Kelly and survived by his beloved
son, Matthew Jr., and his dear brother, Ira.
Anyone who knew Matthew, knew that he was quiet and gentle, a keen intellect with a great sense of humour, an eternal optimist and had great respect for humanity. Matthew was true to himself. Matthew was an enthusiastic outdoorsman who loved nature with all its beauty. He was an accomplished swimmer, skier, skater, and hiker. Matthew also had an avid enthusiasm in learning more about the world, as he liked to follow world events. Matthew was a well-respected Supervisor to work for, and with, in the welding department at F&P Canada. He pursued welding as a career, which he was passionate about since his childhood days, which was passed down through a family tradition by his Father Paul and his Grandfather Wallace Tipping. Matthew will be fondly remembered by family and special friends. In memory of Matthew, let us all reach out to one another with an act of kindness.
Online condolences may be left for the family at www.RodAbramsFuneralHome.com.
Print Obituary & Condolences