In Memory of
Visitation
Following Pandemic protocols for Funeral Homes, all visitors must wear a face mask, and should only attend if they do not have a fever or cough. Visitation on Wednesday July 22, 2020. Times will be set by Reserved Groups of 30 attendees per session. Visitation session times are: 2-2:30pm, 2:45-3:15pm, 3:30-4pm, 4:15-4:45pm, 5-5:30pm, 5:45-6:15pm (with 15 minutes intervals of cleaning/sanitization).
*All Attendees must call the Funeral Home at 905-936-3477 to reserve a visitation time during one of those set periods.*
---
Service
Due to covid restrictions, A private invitational Funeral Service will be held.
---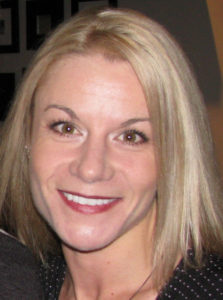 Price: Megan Leon, (nee: Pincoe)
Suddenly as the result of a kayaking accident on Wednesday July 15, 2020. Megan Price (nee: Pincoe) at the age of 42 years, beloved wife of Randy Price. Loving mother of Kieran and Tristan. Loved daughter of Maggie Pincoe and the late Ross Pincoe. Sadly missed by her sister Leanne Moffitt, and her grandparents Douglas and Agnes MacMillan. Fondly remembered by Jackie and David Price. Forever in the hearts of her extended family and friends.
Resting at Rod Abrams Funeral Home 1666 Tottenham Rd., Tottenham on Wednesday July 22, 2020. Following Pandemic protocols for Funeral Homes, all visitors must wear a face mask, and should only attend if they do not have a fever or cough. Visitation times will be set by Reserved Groups of 30 attendees per session. Visitation session times are: 2-2:30pm, 2:45-3:15pm, 3:30-4pm, 4:15-4:45pm, 5-5:30pm, 5:45-6:15pm (with 15 minutes intervals of cleaning/sanitization). All Attendees must call the Funeral Home at 905-936-3477 to reserve a visitation time during one of those set periods. A private invitational Funeral Service will be held, followed by cremation.
For those who wish, donations to the Centre for Addiction and Mental Health would be appreciated by the family. Online condolences may be left for the family at www.RodAbramsFuneralHome.com.
Print Obituary & Condolences