---
Since 1960, pre-planned funerals have increased by 1000%. Why such a dramatic increase in Pre-Planned Funerals?
Because pre-planning guarantees:
Your wishes will be fulfilled.
You spare your loved ones any unnecessary financial burden.
Pre-planning your own funeral makes sense because you take full control of your funeral right now, while saving your loved ones the difficult decisions and awkward issues of not knowing exactly what you have wanted.
Pre-planning allows you to confer with your loved ones while making your plans, thus resolving your most personal matters with a clear mind, in a peaceful and relaxed atmosphere. In return, this saves those you care about most, from emotional turmoil and burdensome decisions.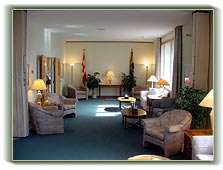 Pre-pay now and lock in the cost of your funeral at today's prices, even if you live for another 50 years. No matter what the cost of fulfilling your last wishes at your time of need, pre-payment guarantees the cost regardless of inflation.
When you pre-arrange and pre-pay for your funeral you assure definite arrangements and no other financial decisions need to be faced. Your funds are held by one of the country's leading reputable financial institutions in a special contract, designed solely for providing the exact funeral you have chosen at the time of need. And your funeral will be provided at no additional cost to you; regardless of the effect inflation may have had on prices in the funeral industry since you pre-paid. Thus you can save thousands of dollars to spend as you please or leave to your loved ones.
Please, feel free to contact any of the helpful staff at Rod Abrams Funeral Home Ltd. with any questions regarding pre-planning or any other topic.