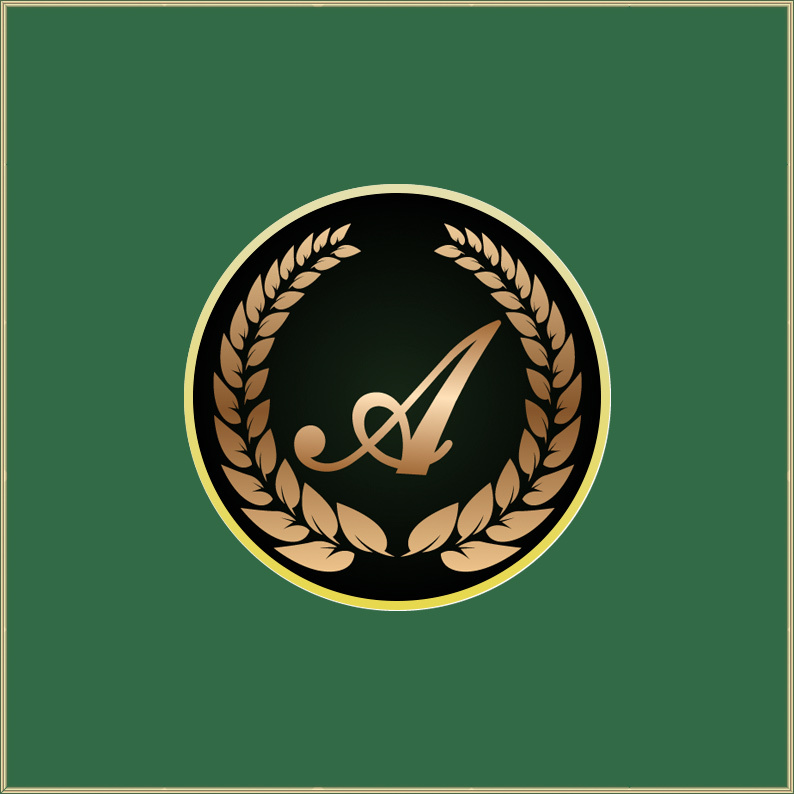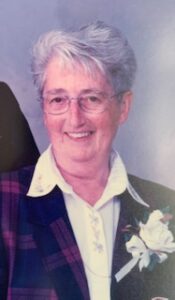 Mae Aiken
Agnes Minnie Mae Aiken (nee Roulston) passed away at R.V.H. in Barrie, Ontario on November 28, 2022 in her 87th year. She is predeceased by her husband of 65 years James Andrew Aiken (big Jim) and her son James Robert Aiken (wee Jim). She is survived by her daughters Joedy Deadman (George) and Lynne Aiken (Jack MacTaggart). She was a proud Nanny to Chris Deadman (Sara), Alex Deadman (Jordy), Hannah MacTaggart (Will) and Abbey MacTaggart. She was a great grandmother to Charlie Deadman. Mae was born and raised on the 3rd Line of Innisfil, Ontario to parents Susan and Joe Roulston.She is survived by her brother Bob Roulston and sister Maxine Roulston-Thompson. She is alsosurvived by her sister-in-law June Roulston (Don) and brother-in-law Donnie Dion (Carol). She is predeceased by her sisters Betty Coburn, Teena McKee, Ethel Robson, brother Don Roulston and her sisters-in-laws Phyllis Poechman, Marie Heit, Sheila Ferguson, and Carol Dion.
Mae was a lifelong learner. She attended Bethesda Public School and graduated Grade 12 with honours from Lefroy Continuation School in 1953. She worked hard and received her Ontario Grade 13 diploma working through self-taught correspondence studies while raising her children throughout the 1970's. She was a diligent student and a role model for her family. She was especially proud of teaching herself Grade 13 Calculus; receiving honours for her efforts. Just recently, she received a certificate of Irish studies and was a school penpal at Kingsmere.
Mae had fond memories, told, and wrote many poems and stories of growing up on the farm with her family and childhood friends on the 3rd Line. Her writing described a fascinating life that was simple and hard but full of adventure and wonder. This was a life before electricity, studying by the light of the coal oil lamp, travelling by horse and buggy or cutter to Cookstown on Saturdays, the heat of the woodstove, whistling in the fields, playing the mouth organ, sleigh riding on the hills and skating on the ponds, sleeping on straw ticks, hall dances, listening to Reader's Theatre on the Radio, eating what you grew and wearing what you made, telling stories of the Irish, of Leprechauns and the Will o' the Wisp. Mae had a true gift. Minnie Mae was employed both in and out of the home including the Barrie General Electric, sewed baby harnesses and hockey equipment at Cooper Weeks, provided Home Daycare and later worked both on the floor and in the office at Seeburn and McGoey Brothers' Insurance. She also excelled at sewing, knitting, baking, gardening, canning, quilting, and reading. Mae had a great sense of humour and love of jokes. She kept in touch daily through her computer also Facetiming and texting on her ipad. She was a dedicated wife, mother, and grandmother. Mae was a Sunday School teacher, a Brownie leader, baseball scorer and Mother to the Beeton Girl's Hockey team.
Maezie and Jimmie enjoyed their busy life working, socializing, and raising their children in Beeton on the Aiken corner of Church and Prospect and on the 8th Line of Tecumseth Township. They eventually retired at "The Farm" in the bush outside of Magnetawan interacting with new friends and nature of the north. It was here that the surrounding lands became the "Magic Mountain, the Dancing Rock, Bunny Playland and the Swimming Hole" for her beloved grandchildren. Burks Falls then became the place to enjoy the simple life with close friends and family. Following Jim's passing,Mae moved back to the area to live at the Kingsmere Retirement home in Alliston. She especially enjoyed activities offered there including many concerts, Music on the 6th Floor, Word Games, daily walks, dining with the girls and watching the geese on the pond.
At Mae' s request, cremation has taken place and there will be no funeral. Condolences to the family may be sent through Rod Abram's Funeral Home.