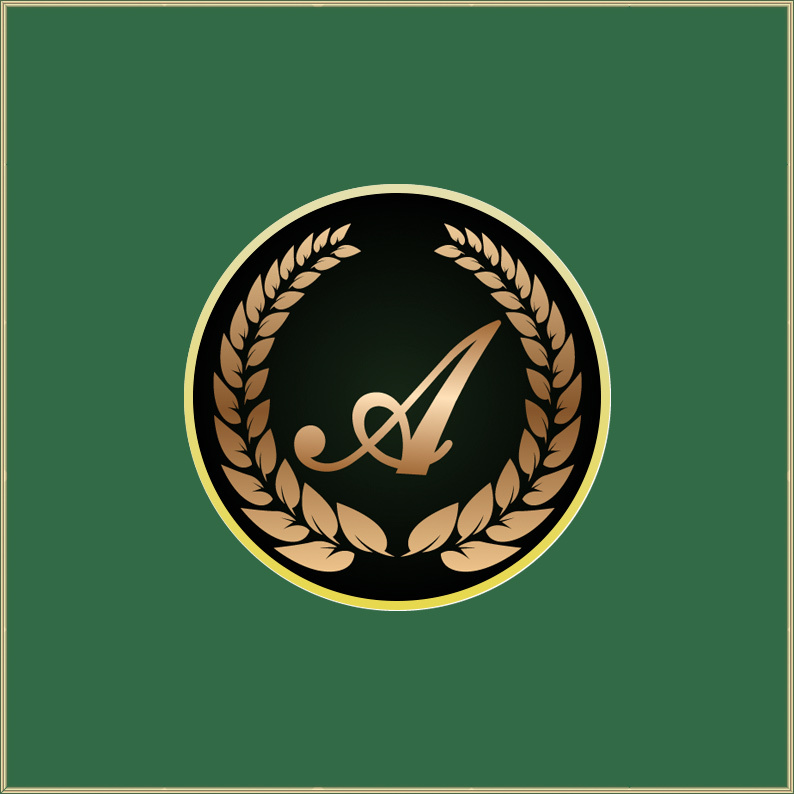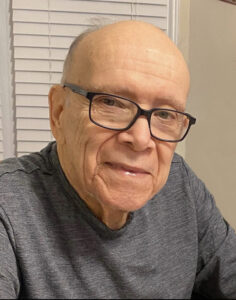 Rolph V.G. de Gannes DVM, passed away at the age of 87, on September 30, 2022 peacefully at home in the presence of family who cared for him deeply. Beloved husband of 62 years to Sheila (Dales) and father of Derek and wife Clare Brown, Gregory (predeceased), Kimberley and husband Marc, Gillian and husband Paul, and Marianne and husband Jason. His adoring grandchildren Erica, Olivia, Ava, Emma and Evan will miss him dearly along with the all of his many cherished nieces and nephews.
Rolph was born at home in Sangre Grande, Trinidad and Tobago, West Indies, on February 22, 1935. The last child of Ferdinand (Fedo) and Elaine de Gannes. He is predeceased by his parents and older brother Ferdinand (Ferdi) de Gannes and is survived by his sister Bianca Banfield, brother Dermott de Gannes and wife Embla de Gannes, and in-laws Angela de Gannes, Frank Dales, Justina Slocombe, Moira O'Donoghue, Mary Dales and Anne Dales.
Growing up in Trinidad, Rolph attended St. Theresa's Catholic School, Tranquility Boys School and St. Mary's College in Port of Spain. He left St. Mary's College in August of 1954 and worked in a bank as a post office clerk responsible for posting all letters and clearing the mail. During this time period he applied for and was awarded a Government of Trinidad and Tobago scholarship to study veterinary medicine. Before getting notification of the Scholarship, he had also applied to and was conditionally accepted at Cornell University, The Ontario Veterinary College and the University of Illinois, finally deciding on The Ontario Veterinary College (OVC) at the University of Guelph in Ontario, Canada where he registered in the Fall of 1955 to begin studies.
Rolph's interest in veterinary medicine stemmed from his uncle who was a practicing veterinarian in the south of the island of Trinidad. His uncle specialized in horses, bred thoroughbreds, trained and raced them on the beaches of Trinidad as well as established race tracks. During his teen years, Rolph lived next door to his uncle and spent a lot of time soaking in all facets of the thoroughbred practice.
During his 4th year at OVC he and some of his classmates had the opportunity to travel to National Stud farm, what would later be known as Windfields Farm, in Oshawa, Ontario. This was his first exposure to Mr. E.P. Taylor's stud farm and he fell in love hoping to get a job at a farm like that one, not knowing that fate would bring him back to that exact same place.
A sportsman throughout college, he participated as a member of the rugby and football teams at the University of Guelph, known as the Gryphons. He was also an avid cyclist and founding member of Madonna Wheelers cycling club in 1952, in Trinidad. Rolph continued cycling competitively well into his 70's, and competed at Master's competitions internationally. Rolph also took part in 5 consecutive Ride To Conquer Cancer annual events. His first one being 6 months following bi-lateral hip replacement.
Rolph met the love of his life during 4th year university at a Sunday evening dance put on by a University of Guelph club whose members were catholic students attending OVC, the Agricultural College and MacDonald Institute of Home Economics. The dances were also attended by nurses and teachers, who would be invited along with students from the three campus colleges. A lovely teacher named Sheila Dales caught his eye and they were together from then on, eventually marrying August 27, 1960. They lived in Guelph for the latter part of Rolph's final year, and following graduation in 1961 they returned to Trinidad and Tobago where Rolph was posted to San Fernando as Vet Officer South Trinidad in a mainly mixed practice from 1961-1967 as repayment for the scholarship he received.
In 1967 Rolph resigned his government job and opened a private general practice and started training racehorses near Union Park race track, San Fernando. He had some early successes as a trainer including being named champion trainer at one of the Easter meetings at Union Park. While in Trinidad, Rolph and Sheila had four of their children with a fifth child being added upon their return to Canada in 1973.
His journey to Canada began when Dr. Owen Slocombe, his brother-in-law, a fellow Trinidadian and classmate, let him know that a position at Windfields Farm in Oshawa, Ontario, was open. He flew to Canada and interviewed with E.P. Taylor, the farm owner, and was hired as resident veterinarian. It was his dream job. He was fiercely proud of the work he did at Windfields. He ran a tight ship and was generous with his knowledge to those that worked with him on a daily
basis. As the resident vet, he found himself fortunate to be able to work with exceptional quality thoroughbred horses as well as exceptional horsemen and women.
He was transferred to Windfields Farm in Chesapeake City, Maryland in 1986 and upon closure of the Maryland farm in 1988, he settled in Schomberg, Ontario. There he opened his own practice, de Gannes Equine Veterinary Services, along with his son Gregory. He continued to work with extraordinary horses and horse people across southern Ontario. In particular, he holds close to his heart the friendships he made while his son Gregory was training racehorses at Woodbine Racetrack and following Gregory's tragic passing. He especially enjoyed coffee and donut breaks with Lauri Kenny at Schönberg Farm, Tim Drake at Silver Duck Stables, and Yvonne Schwabe and the entire crew at Persley Den Farm.
The family is grateful for the medical professionals and the personal support workers who caringly tended to Rolph at the end of his life. They especially thank all the extended family, friends and neighbours who have supported them in the days following.
Visitation for Dr. de Gannes will take place at Rod Abrams Funeral Home, 1666 Tottenham Road, Tottenham, on Friday, October 28 from 2-4pm and 6-8pm. A funeral service will be held on Saturday, October 29 at 11am at St. Mary's R.C. Church, 190 MacTaggart Drive, Nobleton. Refreshments will be served in the church hall following the service. All are welcome to attend and share your stories of Rolph at the visitation and reception.
In lieu of flowers, donations may be made to the following organizations:
Thoroughbred Aftercare Alliance online or by mail to Thoroughbred Aftercare Alliance, 821 Corporate Drive, Lexington, KY 40503. A swell as Margaret Bahen Hospice online or by mail to Margaret Bahen Hospice, 653 Queen Street, Newmarket, Ontario L3Y 2J1.
***For those who wish to watch the Funeral Service online, please go to https://youtu.be/fgKpygQuWXs at the time of service for the livestream.***
Service
Visitation

Rod Abrams Funeral Home

1666 Tottenham Rd.
Friday October 28, 2022

2:00 pm - 4:00 pm - 6:00pm- 8:00pm
Memorial Mass

St. Mary's R.C Church

190 MacTaggart Drive, Nobleton
Saturday October 29, 2022

11:00 am